Being a part of the Madison Instagram community is a magical thing, even more so this time of year. Searches for #capitolsquare and #madisonwi present an endless stream of beauty and the local culture we all know, love, and cherish.
We're starting a new tradition of honoring the top Instagram posts taken at 306 West, starting with the four below.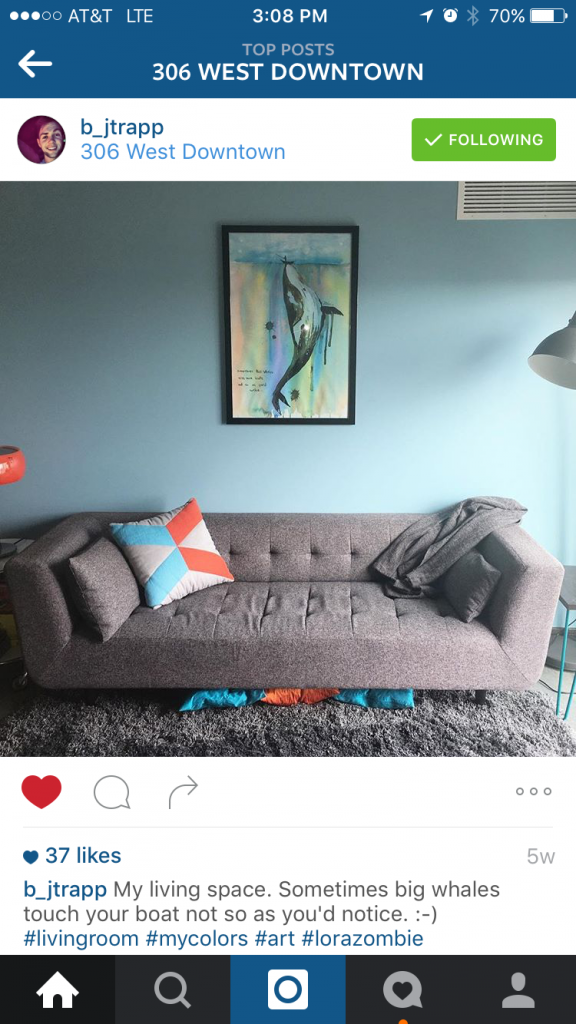 Here we have a photo provided by b_jtrapp featuring his calm and cozy living space. We're jealous! That couch is just begging to be curled up on with a book.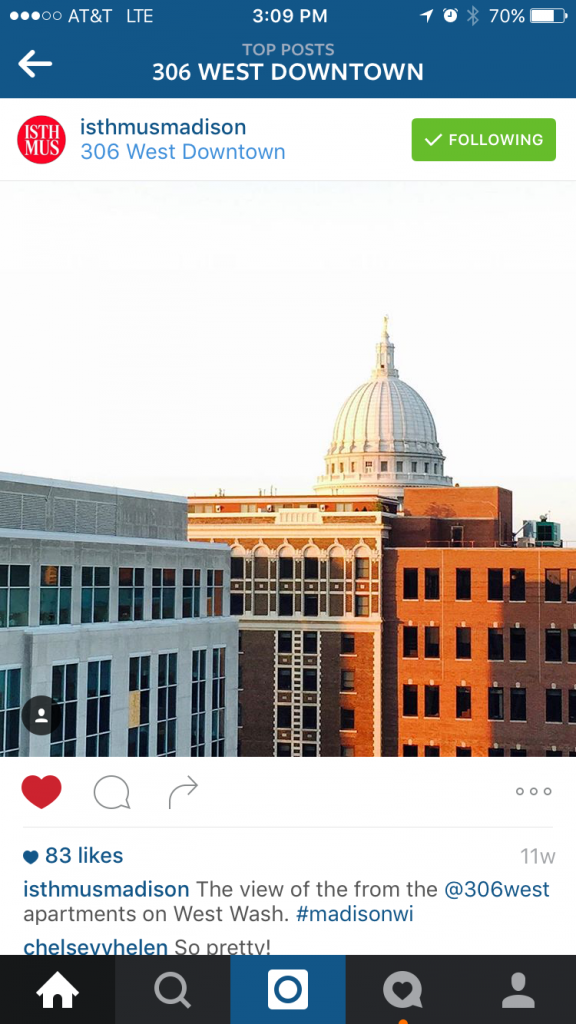 The above was taken by Isthmus from your apartment community, showcasing the Capitol view at dusk. Some prefer a Capitol view, some prefer a lake view, some prefer a city view - either way, you win.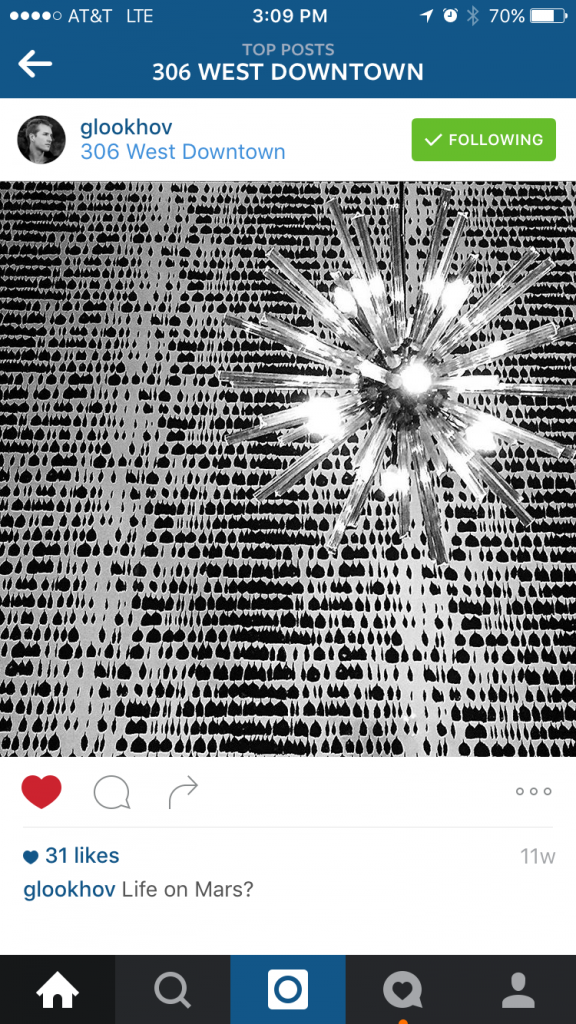 We can't get enough of this black and white shot taken by glookhov in the lobby of your community. The caption couldn't be more perfect.
Last but not least we have a group celebration shot provided by marlynpav, capturing friendship, happiness, and everything else warm and fuzzy.
So what are you waiting for? Share life at 306 West on Instagram.